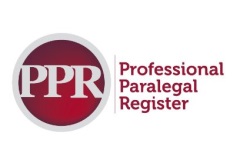 The Professional Paralegal Register (PPR) is proud to announce that the second Paralegal Conference will take place on Thursday, 22 June at Wyboston Lakes, near Bedford. After the success of last year's conference, this year the conference is entitled "Future-Proofing the Profession" and will hear from an expert panel of speakers as well as the guest keynote speaker, Chief Legal Ombudsman Kathryn Stone. 
This year's event will cover a range of Paralegal topics that will allow you to receive the most current information within the Paralegal sector and enable you to think more strategically about future-proofing the profession.
As well as a range of guest speakers and a panel session, there are also opportunities to obtain Continuing Professional Development by attending two of the following eight workshops:
•    Workshop 1: Business Development
•    Workshop 2: Wills and Probate Update 2017
•    Workshop 3: Build an Effective Strategy for Social Media
•    Workshop 4: Paralegal Practising Certificates and Complaints Procedure
•    Workshop 5: Resolving Disputes Out of Court: What Every Paralegal Should Know
•    Workshop 6: Employment Law and Contract Law Updates for 2017
•    Workshop 7: Build an Effective Strategy for Social Media
•    Workshop 8: Paralegal Practising Certificate and Client Care
There will also be an exhibition area which will provide opportunities to explore the goods and services that are available to enhance your professional services and business. The conference also offers an excellent opportunity to network with other Paralegals and share good practices.
The conference, including a sit-down lunch, is just £50 for PPR members and £80 for non-members. You can book your place and find a full timetable and further details on the PPR website: www.ppr.org.uk/conference.