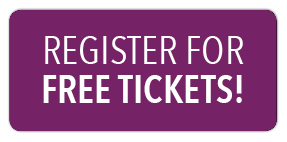 The UK Legal Services market is undergoing dramatic transformations instigated by various influences, including market liberalisation, technological developments, new business structures and an increasingly knowledgeable and professionally demanding calibre of client. 
ILSPA is proud to support the LegalEx exhibition and conference, which is entirely dedicated to the business needs of your legal firm, and designed to drive growth and efficiency. Our Tutor, Seamus Ryan, will be speaking at the event about why the Legal Secretary is such an important asset to a firm. You can view information about the talk here: http://www.legalex.co.uk/speakers/seamus-ryan/.
The speaker line-up features the foremost legal experts, including Law Society CEO Catherine Dixon; Lauren Riley and Felipe Alviar-Baquero, stars of the popular BBC TV show The Apprentice; and EntrepreneurLawyer CEO Chrissie Lightfoot.
Not only do these seminars bring you the most up-to-date information to maintain and develop your skills, but they also contribute towards fulfilling your obligations for Continuing Professional Development accreditation, absolutely free of charge.
What's Going to Be Covered?
•    Structuring your firm
•    Cyber security
•    Managing legal aid cuts
•    Moving to the cloud
•    Pricing
•    How to win more clients
•    Conveyance
•    Regulation
•    Risk analysis
•    Anti-money laundering
•    Effective marketing
•    Compliance
•    And many more hot topics!
Click here to view the conference schedule.
How Why Attending Help Your Firm?
•    The Law Society is hosting its own theatre.
•    You can be a part of the discussion that shapes the future of the industry.
•    Actionable seminars will help you make practical changes to your operations.
•    Discover ways to increase your profitability.
•    Explore over 100 key suppliers.
•    Network with others in the profession.
•    Gain valuable insight into the cloud and how it can help you. 
•    Understand what AML means to you and your business.
•    Enjoy face-to-face interaction with directors of leading suppliers.
•    Uncover alternative ways to generate revenue.
•    Have a look at exclusive show day offers and giveaways.
•    Participate in any of over 100 CPD certified seminars.
Legalex is co-located with sister show AccountEx, so bring your accountant along, meet at The Hub sponsored by TaxCalc and enjoy a glass of Champagne.
These are two days when the top minds from the profession converge to share their expertise and leading companies launch new products. Anybody who is passionate about growing their practice can enjoy the atmosphere of this value-packed event supported by the Law Society.
To get your free tickets for Legalex 2015, click here and order them via the website.