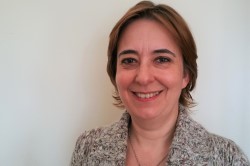 We are delighted to announce that one of our Students recently passed the Legal Secretaries Diploma course with a Distinction of 99%. Alison Carter lives in Dorset and studied the course online through distance learning. Not only did she achieve a fantastic result, but she also showed great commitment and completed the course in just 10 weeks.
Alison gained an excellent understanding of the law and proved that she has great attention to detail and a high level of accuracy when producing legal documentation. It is no easy feat to achieve such a high score for the course and it shows that Alison has particular aptitude in the field.
Alison kindly answered some questions for us, which offer a great insight into her reasons for studying the Legal Secretaries Diploma course and what her goal is.
What was your reason for choosing to study through ILSPA?
I had decided that in order to transition to a new career as a Legal Secretary, in addition to my transferable skills, I needed to demonstrate commitment to, and aptitude for, the new role. Passing a Legal Secretaries Diploma was a good way to achieve this. I looked online at various courses but chose the ILSPA course for several reasons. First, it is run by the professional body for Legal Secretaries and thus carries prestige and authority. Second, it was possible to study as a distance learner at my own pace, which was ideal for someone like me who was already in employment. Third, I felt that the syllabus was extensive and well rounded and would give me a good grounding in many different areas of law, and allow me to sample and decide what areas I might like to work in.
How did you find your studies and the coursework?
I chose to begin in January as I thought that by studying through the dark post-Christmas winter months, I would have fewer distractions from sunshine and outdoor activities! I also took advantage of the ILSPA January discount and the interest-free payment plan.
I kept up momentum by studying every weekend at regular times, but not for longer than three hours at a stretch. I studied for about 8–9 hours every weekend. I printed out the materials rather than reading them from a screen, and I hand-wrote my own notes to ensure comprehension. I found it particularly helpful to print out the multiple-choice questions and refer to them while reading the unit materials. This helped me identify the answers and deepened my understanding of the topics. Overall, I got only one question wrong out of 160.
Some of the practical course assessments were challenging, but I found that close attention to detail and a willingness to follow instructions really paid off. I had some queries about the practical assessments for all four units and I emailed the Course Assessor several times. She always answered promptly and precisely and was very helpful.
I was very pleased with the course overall. There is a wealth of material available on the ILSPA Student Area website, including helpful guides on how to study and keep motivated, and the tone is generally very positive.
How did you feel about achieving 99% for the Legal Secretaries Diploma course?
I was extremely pleased to achieve such a high mark for the course (although that 1% I missed still niggles!). I had set myself a high personal goal – I believed I could achieve a Distinction, so I applied myself to my studies and took time to proofread and to double- and triple-check my work before submitting it. The document about common mistakes was a useful checklist and guide. I was still nervous as there were some areas where I was unsure about exactly what criteria my work would be marked.
I think my knowledge of Microsoft Word and Adobe Acrobat Reader and Writer, and my experience of generating my own correspondence, were beneficial, as well as my detail-oriented work as a website editor. I also had experience working with legal documents and drafting from precedents earlier in my career.
What is your professional background?
I have more than two decades of experience working in London in secretarial and administrative roles, in business/legal affairs in film and TV, and as a website editor at a leading university. I am a fast touch typist, with accurate copy/audio typist skills, and I am adept at mastering software, digital systems and processes.
I have plenty of experience doing detailed and accurate work, writing letters, reports and minutes, and managing my own time and workload. I'm used to setting my own deadlines and to meeting external ones.
I think these skills and the breadth and depth of my experience really helped me to achieve a good grade and to finish the course in 10 weeks.
What is your career goal?
I have relocated from London to Bournemouth and I'm looking to combine my experience and my suite of transferable skills with my Legal Secretaries Diploma in a new career path. I have a long-held enthusiasm for and interest in the law, and studying for the Legal Secretaries Diploma and getting a rare 99% Distinction has confirmed that for me.
I would like to exchange my long commute to London for a part-time Legal Secretary position closer to home, and I am looking forward to mastering more on-the-job skills and gaining experience in the legal world.