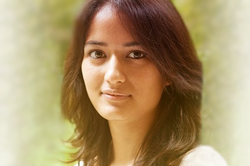 The Institute of Legal Secretaries and PAs is pleased to announce the winner of our 2015 Scholarship. Congratulations to Karina Gindhay, who has successfully gained a place on our Legal Secretaries Diploma course.
We received a good selection of applications for our scholarship, but Karina Gindhay shone out above the rest. Karina made a particularly special effort to tell us about her background, why she wanted to study on ILSPA's course and what gaining the qualification would mean to her. 
Karina has been interested in law since school, but after not achieving the results she hoped for in her A levels, she was disheartened and started a job in IT support for the NHS. She put off studying law for many years due to a fear of failure and not having enough time. She then did some research online and came across ILSPA. After speaking to a member of our team who she found encouraging, she found out about our scholarship scheme. Karina saw it as a great opportunity to finally train for the career she has always been interested in. 
ILSPA feels that Karina has great potential. She is determined to set herself a challenge, improve her confidence and achieve the goal she has always dreamed of. Karina said:
"With the scholarship I can look to start my studies with great positivity, safe too in the knowledge that being awarded a scholarship will bring its own responsibility, and that I must now study with even greater determination and fortitude. For me, this will build greater focus, and the knowledge that I have taken steps towards my future. It is a journey that I have been wanting to take for some time. But to take it with such great support would mean the world to me."
Karina is aiming high. After gaining the Legal Secretaries Diploma in order to work as a Legal Secretary, she would like to work her way up the ladder and become a Paralegal or even a Solicitor!  This is a fantastic goal. Many of our Students and Members have progressed in their careers and now perform Paralegal duties or work as Paralegals. Thanks to the SRA's Training for Tomorrow Programme, there is now more flexibility in the routes to becoming a Solicitor. For example, a Paralegal named Robert Houchill has recently become the first Solicitor to qualify without gaining a training contract.
We are very much looking forward to supporting Karina through her studies and helping her to achieve the Legal Secretaries Diploma. Well done, Karina!
The application process for our 2016 Scholarship will start in January next year.