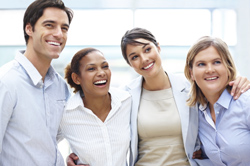 ILSPA has introduced a fantastic new Membership scheme. As from 1 July 2015, ILSPA Members will be able to renew their Membership for a one-off fee of £50. This will entitle them to Lifetime Membership of the Institute.
Rather than Members renewing each year and paying a fee of £35, they will only need to renew their Membership once, and they will receive Membership benefits for as long as they need them. 
We have received positive feedback about the scheme already. Members are very keen to renew knowing they only have to pay a one-off fee, and we have had former Members showing an interest in joining us again. We believe this will greatly aid Membership retention and help us form closer relationships with our Members.
Lifetime Membership is also available to new Members of the Institute. Whatever level you are at in your career, you can receive a wealth of benefits through ILSPA.
ILSPA would like to take this opportunity to mention the benefits of Membership:
Membership Area Access
This exclusive area can be logged in to through our website with a username and password. It includes a wealth of resources for Students, help to secure employment, IT tips and advice, career advice, Students' and Members' experiences, Member discounts, legal news and journals, information on our Continuing Professional Development programme, and professional development articles.
Professional Recognition
Recognition of your status and experience as a Legal Secretary or PA. An attractive Membership certificate will be sent to you, which you can proudly display at home or at work. If you are an Associate or Fellowship Member, your certificate will show your eligibility to use the designatory letters AILS or FILS after your name.
Legal Secretary Journal Notifications
Our Legal Secretary Journal is online and we publish articles monthly. You will receive an email each month regarding our latest articles and news. Our articles help advance your professional expertise so that you excel in your career and are aware of the standards that are expected of Legal Secretaries and PAs. We keep you up to date with new laws and legal issues, encourage professional development, provide you with career advice, and improve your IT knowledge.
CV Help and Guidance to Secure Employment
We can provide you with CV help to ensure that you present a document which is attractive and effective in your job search. Your CV provides the first impression you make on a potential employer, so it is important that it meets a high standard; is tailored for a Legal Secretary position; and shows your full capabilities, skills and experience. Our Guidance to Secure Employment manual will provide you with information on preparing yourself for your job search, where to look for vacancies, applying for jobs and interview techniques.
Exclusive Student Discounts
Student Members are able to purchase an NUS Extra card and receive great discounts on fashion, food and drink, going out, health and beauty, and travel and accommodation. On average, Students save over £500 a year by using their card through places such as Amazon, Ticketmaster, National Express, easyJet, Ryman Stationers, Superdrug, Pizza Express, Zizzi, Chessington World of Adventures, Tate Britain and many more.
Continuing Professional Development Recognition
Our CPD programme encourages you to advance your knowledge and skills in order to enhance the quality of your work. We aim to recognise your progression throughout your career, and we support your accomplishments by awarding you an attractive CPD certificate.
Countersignatory Authorisation
Associate or Fellowship Members of the Institute are recognised by the government as being suitable to countersign passports. For more information, call the IPS Passport Adviceline on 0300 222 0000.
Encouragement to Be Committed to Your Career
By belonging to your own professional organisation and joining other Members, you are supporting the fact that Legal Secretaries and PAs are an essential part of the legal profession. We will encourage you to be committed, and we are dedicated to your career every step of the way.
If you have any questions about Membership, please call us on 0207 1009210 or email us at info@institutelegalsecretaries.com. We look forward to supporting you throughout your career.