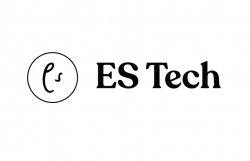 Technical skills are number three in the top 10 skills required for Legal Secretaries. Many Fee Earners expect their Legal Secretaries to be tech-savvy in order to ensure they can use the relevant legal technology to perform their tasks efficiently. ES Tech will feature two days of intensive training, workshops, keynotes, product focuses, case studies and networking opportunities guaranteed to upskill any Legal Secretary.
The online event will take place over 15 and 16 September 2021. It will include:
Two days/48 hours of continuous training from the world's leading tech trainers for administrative professionals. (This conference will be broadcast globally.)
Presentations that will be available for a further two weeks after the conference is finished to enable you to catch up on any sessions that you might have missed.
Practical presentations that will highlight best practices, current research findings and advanced approaches from the world's top industry experts and thought leaders for administrative professionals.
Case studies that will provide visibility of lessons learned.
Product demonstrations from technology experts designed to introduce you to what is new in the marketplace.
Training using proven methods to make you more effective and productive.
Help to implement effective strategies to align your role and the business's needs in ways that will reduce costs and improve performance.
Access to our exclusive Facebook group for attendees, allowing you to network with your peers and ask questions of the speakers before and after the event.
Live chats with fellow attendees and speakers throughout the conference.
Breakout rooms for a live Q&A after each session.
Speed networking to enable you to meet and network with peers throughout the conference.
A Virtual Expo featuring a wide range of suppliers relevant to your role.
A training certificate upon completion.
Delegate feedback from previous events:
"I was excited about how much I learned, not just in technology but in other areas of the career as well. Plus, it was very empowering, and I feel more energised by my career than ever. I can't wait to teach other admins in my office some of the things I learned, hopefully empowering them as well."
Kayla Hutchens
Executive Assistant, Jacobs
"I walked away with a spring in my step [and] renewed motivation and determination to be the best I can, using what I had learned over the course of the two days."
Lorraine Tresnak
Senior Business Administrator, Specialist Services, NHS Blood and Transplant
Don't miss out. Book early and save!
Tel: 0034 865616094
https://executivesupportmedia.com/
sdouglas@executivesupportmedia.com
Please be aware this article has been amended to include rescheduled dates. This event was originally due to be held on 24 and 25 June 2021. If you have any questions, please use the contact details stated at the end of the article to contact ES Tech directly.