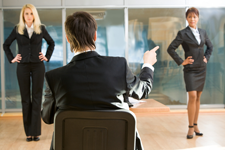 Anybody that works in the world of employment law will be the first to appreciate just how fast-moving this area of the legal industry really can be. If a smaller company cannot afford the services of a trained human resources manager, it can be such a difficult job to stay abreast of all of the regulatory changes and obligations that it faces.
Equally, the average employee will be hard pressed to keep a mental note of every single amendment that may affect his or her working life. These are two good reasons why employment law practitioners are likely to be kept exceptionally busy for the foreseeable future.
In this article, rather than tackling one specific issue that is due to come into effect in employment law, it seems more prudent to take on five of them. This way we can learn a little bit more through the same article.