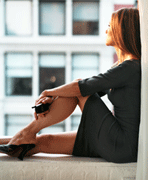 Motivation is directed by positive emotion. Motivation propels us towards something rather than holding us back.
If there is a positive expectation for the outcome of what we are doing, then that expectation will motivate us towards it.
If we experience anxiety, anger or other negative expectations, then this will maintain and increase stress levels, which, if unchecked, will in turn interfere with the positive elements of the expectation, often by distorting or deleting those positive elements.
What is it we want to achieve? Is it motivation we lack when feeling lacklustre about a Monday morning or a particular task? Or is it something else? Are we tired? What is going on in the rest of our lives?