A review of the rules on appointing expert witnesses and an outline of best practices when instructing an expert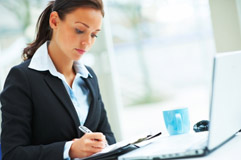 This is the sixth article in a series focusing on specialist skills and knowledge in Civil Litigation. Expert witness evidence can be crucial to winning a case, so choosing the right expert and instructing him or her properly is an important task. As a legal secretary, you would not normally be expected to choose the actual expert in a case, but that does not mean you do not have a role in the process.
Like nearly everything else nowadays, there are sometimes too many choices, so being in a position to narrow down the options is valuable to a fee earner as it will save him or her time. If you are asked to compile contact details for appropriate experts, there are a number of places you can look.