Everyone has to write a report at some stage in their career. A well written report can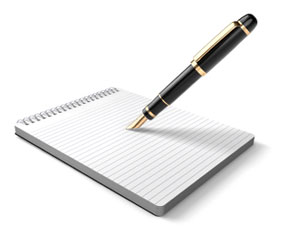 further your career, since people see not only the content and well reasoned arguments or recommendations, but also the confidence and clarity with which it is written.
But preparation is key when writing a report: "If you fail to prepare, you prepare to fail". So time spent at this stage will mean that your report is more focussed, it will be written with the reader in mind and it will be structured into a logical order, avoiding repetition. By preparing more thoroughly you will also be able to write your reports quicker and do fewer drafts – if you prepare really well you may only have to write it once. So here are the top ten tips to help with preparation.