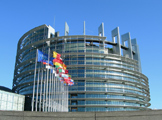 We should all be aware of the civil proceedings that may be brought against a business for certain types of unfair commercial practices. There are a number of statutes which aim to protect consumers in this regard and entitle them to seek compensation, mainly through the County Court. Much of the power to bring more serious charges and sanctions against such businesses rests at present with official government bodies. People would need to approach departments such as the Office of Fair Trading (OFT) or their Local Authority Trading Standards Service to see the unlawful business become subject to any criminal proceedings.

In the future, this could all change. Recently, the European Parliament announced its intention to give all EU citizens the right to pursue criminal proceedings against this type of company directly. On 26 May 2008, the Consumer Protection from Unfair Trading Regulations came into force. This was an implementation of the Unfair Consumer Practices (UCP) Directive, which had been legislated through the European Parliament. The purpose of the directive is to ensure that businesses deal with their consumers in a fair and non-aggressive manner, and it introduces punitive measures to be pursued at a criminal level for any business that fails to comply. However, it would appear that the European Parliament is convinced that this legislation is not going far enough.

The European Parliament believes that the UCP Directive should be interpreted in such a way as to provide consumers with the right to seek criminal proceedings directly themselves. It has called upon all EU countries to furnish their citizens with this automatic right, if they have not already done so. Indeed, it would seem likely that the Parliament may well go as far as to produce new binding legislation for the UK and other countries which are failing to interpret the existing UCP Directive to this extent.

If this were to become the case, it would be highly likely that legal secretaries and PAs could find an increasing proportion of their workload coming from this section of clientele. With the necessity to approach the middle man (in this case the OFT or a local Trading Standards Department) eliminated, clients will very likely seek the services of local private law firms to assist them in any criminal proceedings against such a business.
Since the Consumer Protection from Unfair Trading Regulations were introduced in May of last year, these amendments to the law and consolidation of existing statutes have provided people with the right to seek redress against more than 30 types of unlawful business practices. The regulations provide this area of law with more clarity and would appear to have been welcomed by the official bodies in charge of enforcing them. If the European Parliament were to get its way with these new proposals, this would be a massive change from the way these laws operate at present.

It will be very interesting to keep a close eye on the actions of the European Parliament over the coming months. MEPs seem quite adamant that this level of proceedings should be available to all citizens across the EU; therefore, it may be highly likely that the direct right to criminal justice will be introduced into our legal system for this type of action. We will, of course, do our very best to keep you abreast of any changes that may transpire throughout 2009.