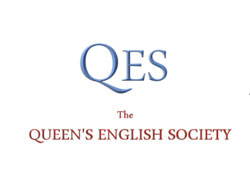 Good English Matters!
Do you agree with this statement? Are you concerned, annoyed and fed up with the decline in standards in the use of our beautiful English language? If so, please read on.
The Queen's English Society (QES) has been in existence for more than thirty-five years, but now more than ever it is important to work toward preserving the beauty and precision of the English language.
The QES believes that young and old alike have the right to enjoy the pleasure of speaking, listening to and writing good English. The QES are actively encouraging new members, in order to help preserve our wonderful language for future generations.
The QES is launching a book on 13 November entitled: Shakin' the Ketchup Bot'le – An English Language Sauce Book. This publication features a fascinating collection of ideas, observations, anecdotes and the curious facts culled from "Quest" – the magazine of the Queen's English Society. It is accompanied by some very amusing cartoons by Ariss.
This book can be ordered directly from Buckingham University Press. The RRP is £15.95. Contact: www.ubpl.co.uk. This unique book would make an excellent gift.
The QES will also be holding a conference on Saturday 28 March 2009, at University College London, Cruciform Building, Gower Street, London WC1E 6BT. The title of the Conference is: Quo Vadis? Where is English Going – Downhill? Registration is at 9:30 a.m. There will be a star cast of speakers headed by Mr. Gyles Brandreth. The cost, to include refreshments and lunch, is £65.00. Early-bird bookings by 31 December are £55.00 and, for students, £25.00. There is a cancellation policy in operation. Please ask for details. Space is limited, so please hurry! Cheques should be made payable to the Queen's English Society and sent to:
QES Administrator
1 Oban Gardens
Woodley
Reading
RG5 3RG
Regular meetings are held in London (with guest speakers) for our members and prospective members – usually Thursday evenings, commencing at 6:30 p.m.
If you would like to get involved and find out more, please contact us at: enquiries@queens-english-society.com, or for more information about joining QES, please call: 07766 416 900.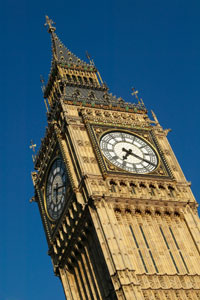 About the QES
The Queen's English Society was founded in 1972 by Joe Clifton, an Oxford graduate and schoolteacher. A letter he had sent to his local newspaper (the West Sussex Gazette) deploring the current decline in standards of English resulted in so many sympathetic letters from readers that he was encouraged to form a group to try to do something about the problem.Today, we have a membership of around one thousand, mostly United Kingdom residents, but interest is growing worldwide. In the UK we have registered charity status.
With our members' support, the QES could become the recognised guardians of proper English and we could all strive to halt the decline in standards in its use. We should increase our efforts to monitor the print and broadcast media, and we should support teachers in their campaign to have more time to TEACH. We can all raise issues in our journal, QUEST, or in our blog pages. Please listen to the radio, watch television and read the papers and contact them to tell them when they have got it wrong. Form pressure groups (branches of the Society) in your area and make yourselves known to the education authorities, libraries, local newspapers and broadcasters. In the workplace, we can all strive to make documents clear and effective, documents that repay the effort that was put into producing them.
Sheila Parissien FILS, Fellowship Member