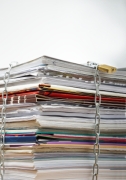 Children's care homes have been all over the news in recent weeks after scandals have erupted around the dangers of being unable to access information on children's homes. This has concerned the delicate topic of how it has enabled children to be groomed by gangs and paedophiles.
Technically, there are no laws around secrecy; however, requests to access information have been met with a wall of secrecy. This is primarily due to the Data Protection Act (DPA), which protects classified data held on any individual in the United Kingdom. The Act itself has caused difficulties when officials were unable to access information regarding vulnerable children in care. Ofsted are bound by the DPA, and they are unable to disclose information unless the applicant applies via the DPA; this can be a lengthy process.
What has also been highlighted is how disorganised local authorities are when it comes to the handling and collecting of data. There is no policy in place that requires local authorities to collect data on children's homes. In layman's terms, children's homes do have autonomy, and this has made it increasingly difficult for any official to access information. There is also the matter of local authorities being afraid to release information for fear of being found guilty of poor practice.
A recent enquiry into this matter was carried out by Education Secretary Michael Gove after the 'Rochdale grooming scandal', in which a gang of local men was convicted of various crimes for grooming and sexual offences. This was a national scandal which has raised alarming questions about how children's homes are shrouded in secrecy.
During Gove's enquiry, it was highlighted that his department could not access vital information on children's homes. Many homes are still unknown entities. Nobody knows where they are, how many children are there and who is responsible for them. Despite being regulated by Ofsted, children's homes are well locked down when it comes to accessing information.
The Rochdale grooming scandal has highlighted this issue and thrown up major concerns that gangs of paedophiles do know where these homes are and can access children in order to groom them for nefarious purposes. More reports are coming through in the wake of the Saville and the Cyril Smith scandals, which have exposed that many who are in the public eye had access to children's homes under the disguise of their public profiles and carried out sexual abuse of vulnerable children.
On the surface, those met with silence when trying to access information are rightly concerned, given the recent scandals and abhorrent systematic abuse of vulnerable children who are under the care of local-authority children's homes. These acts have been carried out because of the secrecy that is apparently in place. The assertion from the Information Commissioner that information is not being withheld has done nothing to appease the concerns of the Education Department.
The DPA is ingrained within cement and most officialdom is bound by this Act. From banking to health care, the Act covers most of our daily undertakings, and there is no accessing any information – be it financial or medical in nature – about any person in the UK. However, what is apparent is that local authorities have no policy in place for the collection of data on children in care, and therefore the care home system is vulnerable when criminals with local knowledge know more about the care homes than those who are supposed to protect the children. That's the glaringly obvious situation, and the DPA is used as a reason for not disclosing information; yet in essence, local authorities are not collecting data because they are not duty bound to do so.
The concerns from the Education Department are loud and clear. Having been met with a brick wall when trying to access information on a highly vulnerable section of society, if those who are in power are unable to access information, what hope is there for children whom the country has a duty of care to protect?