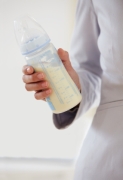 Do you have a need for flexitime? It's an issue for people working across all industries – particularly women with families – and here at Douglas Scott Legal Recruitment we believe that the introduction of flexitime could improve staff attraction and retention in law firms. Earlier this year, when extended family-related leave came into force in the UK, Douglas Scott carried out a study which revealed that almost half of legal employees would like flexitime.
Only 19% of employees were on any sort of flexitime arrangement at work, even though almost half of respondents (43%) put it on the top of their wish list of benefits. There was some variation across legal sectors though, e.g. 73% of public sector-employed respondents were on flexitime as opposed to 16% in general practice, 13.6% in top 100 UK firms and only 11.5% in multi-branch private practice. Job role was also a factor, with 20% of qualified candidates having the benefit of some kind of flexitime arrangement as opposed to only 7% in legal support.
Female respondents valued the benefit of flexitime more than men, with 51% of the former opting for it as their number one desired benefit, as opposed to 30% of the latter. And the Law Society Annual Statistical Report 2011 seems to suggest that women will soon overtake in terms of numbers of practicing Solicitors. In 2011 women made up 46.5% of Solicitors with a Practice Certificate, 63.5% of new traineeships and 59.1% of new admissions.
So if you are one of the people working in the law (or planning to) who thinks they would benefit from flexitime, there are important things to consider.
Employees must have 26 weeks continuous employment at the date the application is made.
Employers have a statutory duty to consider applications.
Once agreed, it becomes a permanent change to the contract of employment.
An employee has the right to appeal if necessary against the outcome.
Negotiate an agreement if requested hours are not possible.
Only one application can be made in a 12-month period.
And if you are going to ask, the important thing is to present your case correctly. ACAS advises the following:
Put the request in writing.
Be as specific as possible, by including proposed changes to hours, times or place of work.
Consider how a change would affect your role, the jobs of your team or colleagues, and the impact on the business.
Talk through a request with your employer.
If the request is refused, consider whether the request was considered fairly and whether you presented all of the most important information.
Mike Emmott, the CIPD's employee relations adviser, comments: 'Most employers already recognise that flexible working is an integral part of the modern workplace and thus are happy to consider requests from any employee, even beyond the statutory minimum.' (cipd.co.uk).Kath Riley, MD, of Douglas Scott Legal Recruitment, agrees and points out that flexible working hours could be the key to retaining more staff for longer: "We have discovered a contrast – that flexitime is not a popular benefit with employers but is with employees, particularly females. With women about to become the majority could flexi time catch on?" Flexitime works for many, so if you think you would benefit, do look into it.
Gemma Rush, Douglas Scott Legal Recruitment
http://www.douglas-scott.co.uk