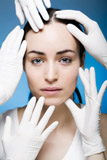 In April 2002, medical professionals in the fields of plastic and constructive surgery breathed a huge sigh of relief as the National Care Standards Commission Regulations came into force. After years of campaigning beforehand, it was hoped that there would be a strong element of control over this area of health care at long last.
The main reason these directives were introduced was to put in place a regulatory body that could inspect the English clinics that carry out such procedures. All aspects of care were to be analysed: preparations prior to treatment, the procedures themselves and, of course, essential aftercare. Another important aspect of the regulations was to ensure that a person enquiring about a specific procedure is furnished with all of the relevant facts on what is involved during the process and, even more importantly, that all risks are outlined very clearly. With this in mind, a 'cooling-off period' is highly recommended; a period of two weeks is suggested for best practice here.
The British Association of Aesthetic Plastic Surgeons (BAAPS) was the first professional body to welcome these regulations. Even eight years after the introduction of the regulations, however, this body is of the fervent opinion that the regulations have still not been fully implemented. This is an issue that is causing huge concern within the field, and there are, unfortunately, some worrying statistics that may show that their fears are well-founded.
Over the past 13 years, £7 million has been paid out in claims that relate to complications of plastic and constructive surgery procedures. There are many professional bodies that believe the regulations do not go far enough in protecting the patients in these circumstances. Medical Which? magazine has even stated that plastic and constructive surgery seems to be a real 'lottery', meaning that it is a matter of luck whether a procedure works out for the best.
Much of the concern seems to focus on clinics that are more interested in having clients signing on the dotted line than in outlining the full risks and procedures that are involved with a treatment. A large number of clinics give the impression that they profit from the Hollywood-style mystique of celebrity plastic surgery that is so prevalent in the media today.
Even more worrying is the fact that in the UK there are still people carrying out certain procedures who are not qualified to do so. This has been identified in all areas of plastic and constructive surgery and extends to laser corrective surgery on the eye. People have been warned to be extremely careful when seeking treatment abroad, but they may very well fail to appreciate that the same risks can still be encountered in our own country.
With so much uncertainty in this field, and with the number of people seeking these treatments rising exponentially year after year, it is strongly recommended that clients really do their homework beforehand. Primarily, they should utilise the initial consultation to ascertain all of the risks that may be pertinent to the treatment being sought. They should feel free to pose as many questions as they like. If a clinic gives a hard sales pitch and tends to steer clear of outlining all of the relevant risks involved, it is unlikely to be the most reputable in the industry.
It is imperative that a patient check the General Medical Council's Specialist Register to ensure that the consultant carrying out a procedure is fully qualified to do so. A patient should also allow sufficient time to decide whether or not the treatment is actually appropriate, once all the facts have been presented.