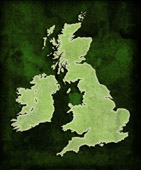 A recent report made to Parliament by the UK's Committee on Climate Change indicated that greenhouse gas emissions fell by 8.9% in 2009. However, this was due to a reduction in economic activity caused by the recession and increases in fossil fuel/energy prices, rather than to the implementation of good measures.
The Committee on Climate Change (CCC) is an independent body established under the Climate Change Act to advise the UK Government on setting carbon budgets and to report to Parliament on the progress made in reducing greenhouse gas emissions.
The committee stated in the report that a change in policies is necessary if the UK is to achieve its legal emissions target under the Climate Change Act http://opsi.gov.uk/acts/acts2008/ukpga_20080027_en_1. They have recommended the improvement of energy efficiency in 1.2 million homes annually, renewable heat and electricity through a decarbonised power sector by 2030, and the ambitious target of having 1.7 million electric cars on the road by 2020.
WWF's head of climate change, Keith Allot, said, 'It's clear the UK's current climate and energy policies are not delivering, and the committee is right to call for a step change. But the good news from the committee is that sensible, cost-effective policies could allow the UK to beat the more ambitious target of 42% emissions cuts (below 1990 levels) by 2020, purely through domestic action. The new government should act quickly to adopt the "intended" 42% target – this would lay the foundations for a green, low-carbon economic recovery and show true leadership. Unless we see a step change in ambition, the UK will miss even its unambitious "interim" target to cut emissions 34% by 2020.'