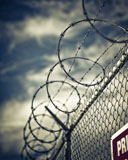 Does this sound like a supermarket special offer to you, too? The Government had recently proposed that when defendants plead guilty straight away to an offence they committed, in court, they should be entitled to receive a 50% reduction on their tariff of imprisonment. This was just one of the ways the Justice Secretary, Kenneth Clarke, was attempting to reduce the significant numbers within our prisons at the moment. As the Government is investigating ways in which money can be saved in all areas of the country's expenditure, prison reform is definitely a burden on the taxpayer that is very high on the list.
Kenneth Clarke appeared to receive a lot of stick for his proposed measures recently. Especially when he was forced to climb down on the possibility of receiving a reduction on an imprisonment tariff of up to 50%. Instead, people noticed that his proposed measures were tantamount to an overall increase in prison numbers, especially when you consider the fact that more stringent laws regarding knife crime were being announced.
However, further investigation of the proposals regarding the new knife crime laws will reveal that any resulting sentencing of offenders is unlikely to pose a significant problem to the numbers of people already incarcerated and prison reform in general. This is because the new laws are not going to go that far. It has been suggested that any new offence will only come about when an offender makes the victim fear that he or she is in immediate risk of harm from the knife which the offender has in their possession. Research in this regard seems to suggest that only offences that are as serious as a knife being placed to the throat of the victim would constitute an actual offence. Those familiar with criminal law would quite rightly argue that this is already an offence in itself, therefore where is there any new law here?
Although many people were up in arms over the fact that a reduction of up to 50% was being proposed for people who pleaded guilty in court as soon as possible, it is interesting to bear in mind that a reduction of up to 33% already exists in such cases. Therefore, an additional 17% is neither here nor there when you get down to looking at these statistics in real terms.
One other possibility for prison reform is to cut the overall number of prison sentences being passed down and concentrate on other punitive measures instead. It has been suggested that more active community service orders could be introduced and offenders could do so much more for the communities in which they live. This could prove to be a perfect way of ensuring the offender makes better reparation for the crime the offender may have committed in the first place.
Bail is another issue that appears to be under the spotlight of prison reform at the moment. The Government wants to see fewer people being sent to prison on remand, stating that if there is a realistic chance offenders would not receive a prison sentence when they eventually reach court, they should not have to serve time on bail. Many people find this policy to be downright laughable! After all, that is the whole point of the offender having to pass through the court system in the first place. Lawyers who have already been able to take a look at these proposals have noticed that there are some very convoluted guidelines being suggested in this regard and the strongest opinion appears to be that this type of system will be simply unworkable – in its current proposed state.
Another reason for prison overcrowding in the United Kingdom is the fact that we have the highest number of foreign criminals in Europe. Most other countries in the world appear to be able to send criminals back to their respective countries, in order to carry out their applicable sentences. Not the UK, it would appear. Instead, our attitude seems to be to spend tens of thousands of pounds, per month, on each foreign prisoner in our gaols. The foreigners serve their full sentence in this country, only to be deported back to their own country at the end. If the foreign criminals are going to be sent back to their homelands in the end anyway, it goes without saying that we need to be much tougher on housing them within our own prison system. They will not contribute to our society at the end of their prison sentence, therefore the onus cannot be placed upon the taxpayers of this country to pay to incarcerate them.
Prison reform is a massively controversial topic and an issue that is definitely not helped by the multitude of new human rights laws that appear to be springing up left, right and centre. The current Government has pretty much admitted that they are not getting things right when it comes to this issue; therefore, it must be time for better action to be taken and for the Justice Department to pull their fingers out. The UK cannot sustain this growing population within our prisons any longer, and prison reform must be a balance between ensuring crime statistics remain on a downward trend and prison numbers refrain from increasing so exponentially.