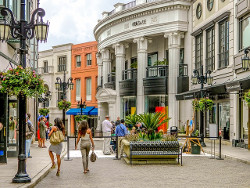 Most consumer law was written about thirty years ago and does not clearly cover all types of modern contracts such as those dealing with digital content like music, software or games. New measures to enhance consumer rights and make them easier to understand were unveiled by consumer minister Jo Swinson in early 2014.
The proposals, outlined in the draft Consumer Rights bill, streamline overlapping and complicated areas from eight pieces of legislation into a single consumer bill. They also introduce new rights for both consumers and businesses. This government bill was introduced in the Commons on 23 January 2014. It had its second reading on 28 January 2014. A carry-over motion was agreed on 28 January 2014 which allowed consideration of the bill to be resumed in the 2014-15 session.   
The proposed changes will do all the following: 
•    Clarify the nature of consumers' rights and remedies in relation to the supply of goods, which is currently an area where the law is unnecessarily complex. 
•    Bring the services regime more in line with the regime for goods, by strengthening consumer rights and remedies in relation to faulty services. The changes proposed include establishing a statutory guarantee and statutory remedies when these rights are breached. 
•    Modernise the law on digital content to protect consumers, by establishing a clear digital content regime with its own tailored set of rights and associated remedies. 
Below we have considered and compared these changes with the current provisions of consumer law.
Goods found to be faulty soon after purchase
Current law - You can reject goods as faulty within a 'reasonable period'. This has been interpreted by some retailers as 14 days but by others as up to two months.
Proposal - A statutory right to reject substandard and faulty goods within 30 days.
Goods that develop problems after 30 days
Current law – A mix of EU and UK rights. Under EU law, consumers have the power to require a repair, a replacement, a price reduction or a termination of the contract, and don't necessarily have to prove the goods were substandard at the point of purchase. In England and Wales, they can pursue claims up to six years after purchase. However, you can't demand a refund of the full purchase price, as a deduction can be applied for your use of the goods. The amount of the deduction is not fixed by law. You can also find yourself trapped in a cycle of failed repairs, with the law unclear as to what your rights are.
Proposal - Consumers will be able to insist on a refund after one failed repair or replacement, although it is not yet clear how much of a refund they can obtain. During consultation on the changes, the government suggested a range of options, such as a 100% refund for goods up to three months old, a 75% refund up to two years, 50% up to four years and 25% up to six years.
Services not properly carried out
Current law - There is a mishmash of refunds and compensation deals for services such as late-running trains and flights and financial investment schemes that go wrong. Other services are covered under the Supply of Goods and Services Act 1982, which requires that services are provided with care and skill, in a reasonable timeframe and at a reasonable charge. There is no definition of 'reasonable'. 
The remedies for substandard service are complex. If a consumer proves that the service has not been supplied with reasonable care and skill, there is no automatic right to end the contract – it will depend on how serious the breach is. Usually the courts will try to keep the contract going and say the consumer has a right to financial damages to make good any problems. Firms will also seek to limit their liability through disclaimers and 'get-out' clauses in contracts.
Proposal - A new EU Consumer Rights Directive will soon force traders to provide certain information, such as how long it will take and the agreed price, or how the price will be calculated, before the contract is entered into. For example, if a repairman says he will be there to fix your washing machine between 9am and 11am but fails to turn up, he would be in breach of contract and you would be entitled to damages.
The Consumer Rights Bill also promises to simplify the law, sweeping away 'implied terms' and replacing them with basic guarantees plus compensation when things go wrong. So if your broadband or mobile phone service fails for a month, then you would be automatically entitled to a one-month reduction in the cost of the service (but not to any damages for inconvenience), plus you would be able to demand termination of the contract without any penalties (such as 12-month or 24-month tie-ins). The precise scope of these remedies has not yet been published.
Digital purchases such as downloads and streaming of videos, films, music, games, eBooks, ringtones and apps
Current law - It is not clear in law what, if any, legal rights the purchaser of a digital product has if the product proves defective or fails to live up to reasonable expectations as to quality.
Proposal - Many of the changes are already required by the EU Consumer Rights Directive. This should ensure consumers are told about the product's functionality, its compatibility and who is really providing it.
But the government wants to go further and ensure that digital goods are treated like any other goods – they must meet the description given, correspond with any sample and be of satisfactory quality including being fit for purpose.
More information
All these proposals, on the face of it, should be welcome improvements to consumer law. If you are interested in learning more or following the progress of the changes, then you should visit the Department for Business, Innovation and Skills.