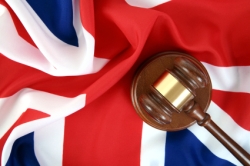 Unless you have been living in a bubble over the past few months, you have not missed the numerous news stories that have come to light relating to public sector employees whistleblowing on the inadequacies of their workplaces. This has usually been connected with NHS Trusts – where worrying problems have been identified which may have otherwise gone unnoticed but for the brave individual who realised that something had to be done.
Few of us appreciate just how many laws are in play when it comes to an employee blowing the whistle on his or her employer. With this in mind, and because this legislation is currently being changed, I thought it might be a good idea to provide a guide to exactly how this concept works.
'Whistleblowing' occurs when a worker, in good faith, reports suspected wrongdoing at work. Workers are entitled to report things that are unethical, illegal or dangerous, including if there is a reasonable belief that the action:
Places someone's health and safety in danger
Causes damage to the environment
Is a criminal offence
Does not comply with the law
Covers up wrongdoing
The official Government guide to whistleblowing suggests that a way a worker can 'blow the whistle' on wrongdoing often depends on whether the worker feels he or she can tell the employer. Possible actions include the following:
Workers should check their employment contract or ask human resources/personnel whether their company has a whistleblowing procedure.
If possible, workers should contact their employer about the issue they want to report.
If workers feel they can't tell their employer, they should contact a prescribed person or body.
Workers may inform the prescribed person or body about the problem only if they think that their employer:
Would cover it up
Would treat them unfairly if they complained
Hasn't solved the problem after being advised of it
The Enterprise and Regulatory Reform Act, enacted 25 June 2013, will overhaul the whistleblowing laws and will include the following important amendments:
Whistleblowers will be protected only if they reasonably believe that disclosure is in the 'public interest'. Examples of disclosures made in the public interest include information about criminal offences or failure to comply with legal obligations, but under the 2013 Act this is left open to the interpretation of the Employment Tribunals. The Public Interest Disclosure Act 1998 similarly provided for disclosures only made in the public interest. However, the interpretation of the courts demonstrated that there was no requirement for a disclosure to be in the public interest for it to be protected.
The current 'good faith' requirement for a protected disclosure under the Employment Rights Act 1999 will be removed, and the Employment Tribunal will be given a new power to reduce compensation by up to 25% if the disclosure is not made in good faith. The rationale behind this is that "in the context of the new public interest requirement, having an additional requirement of good faith would serve as too great a deterrent against individuals making disclosures, and that moreover, given the new public interest requirement, a disclosure, even if made in bad faith, should not necessarily be unprotected if it is in the public interest."
Employers will be vicariously liable for detriments caused to a whistleblower by fellow workers unless the employer can demonstrate that it has taken all reasonable steps to prevent such detrimental action. This provision complies with discrimination protection under the Equality Act 2010. In order to deal with this change, employers are recommended to adopt and properly implement whistleblowing policies and training to prevent unnecessary whistleblowing.

The Government will have the power to widen the definition of 'worker' by secondary legislation should it decide that this is necessary. This will generally apply to contractors in various parts of the NHS who would not otherwise be defined as 'workers'.
Although broadly welcomed by both employers and employees, the new Act may lead to some uncertainty for whistleblowers, especially in relation to the Government's failure to define what type of disclosure is in the public interest. Based on the interpretation of the 1998 Act, it may be suggested that the 2013 Act will be given a broad interpretation. But until the legislation is challenged in the courts, this remains to be seen.