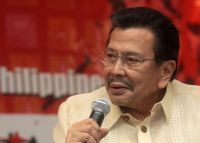 Introduction

My country (the Philippines) today, our highest judge was successfully impeached and just removed from power. But how do countries around the world treat the word "impeachment" as part of democratic process to ensure the public accountability principle? Our constitution provides the slogan of "Public Office is a Public Trust".

According to Wikipedia.org, impeachment is a formal process in which an official is accused of unlawful activity, the outcome of which, depending on the country, may include the removal of that official from office as well as other punishment. According to historical accounts, impeachment was first introduced in England during the 14th century when members of the Parliament invoked against Baron Latimer. Following the British example, the constitutions of Virginia (1776) and Massachusetts (1780) and other states thereafter adopted an impeachment mechanism; however, they restricted the punishment to removal of the official from office. In private organisations, a motion to impeach can be used to initiate charges.1


Countries with Impeachment Proceedings

Here are some countries that have carried out impeachment proceedings on Public Officers including a brief description of the case.

UK
Governor General of India (1788), found not guilty in 1795.

USA
President Richard Nixon was nearly impeached but he resigned before the full House of Representatives could vote on any articles.
Fifteen Federal Judges have been impeached including Alcee Hastings who was elected as a member of the United States House of Representatives after being removed from office

Pakistan
Perves Musharaff faced impeachment, but he resigned to gain immunity.

Philippines
President Joseph Estrada, Ombudsman Merceditas Guttierez and Chief Renato Corona were among the officials recommended for impeachment by members of the Philippine House of Representatives. The Chief Justice's case is the first to be resolved by the Philippine Senate sitting as an Impeachment Court. On May 29, 2012, the Philippine Senate convicted Chief Justice Renato Corona, voting 20-3 in favor for of removing him from office. He was convicted on the grounds that he had committed culpable violations of the Constitution for failing to declare other assets in his Statement of Assets, Liabilities and Net worth (SALN) pursuant to Philippine Administrative Laws and SALN Law.
Brazil
President Fernando Collor de Mello was removed on December 30, 1992.
Iran
In January 1980, Abolhassan Banisadr was impeached.
The president of Iran was impeached by the Majlis representatives in June 1981.
Thailand
The Constitutional Court decided to remove then Prime Minister Samak Sundaravej after he was a guest on a cooking show; it was perceived to be a violation of the Thai Constitution under the principle of "conflict of interest".
Source: http://en.wikipedia.org/wiki/Impeachment

Procedures for Impeachment

Determine the grounds for an impeachable offence. In my country, the Philippines, grounds for impeachment are treason, bribery, betrayal of public trust, culpable violation of the constitution, graft and corruption, or other high crimes2. Impeachable crimes or offenses are similar in other countries.
If a public official commits these offenses, complainant files an impeachment complaint before the legislative body. In the United States, an impeachment complaint shall be would be lodged before the US House of Representatives.

The Impeachment Court shall try the case; a 2/3 votes of all on its members shall decide either for an acquittal or a conviction.

Acquittal for a public official allows him or her to stay in office, but conviction would cause a public official to be removed from office and barred from an attempt to seek further public office.

Philippine Interpretation of the Impeachment: The Will of the People Is the Supreme Judge

As the Philippine trial comes to its end and the former Chief Justice has already been removed from office, it has affirmed that democracy in my country exists. The Philippine Senate interpreted that the trial was the "people's court," and any verdict shall had to be based on the sovereign will of the people. The basis of these proceedings is within the Philippine Constitution. Sec. I Article II of the 1987 Constitution provide that "Sovereignty resides in the people, and all government authority emanates from them."2

The Future of Impeachment Proceedings

Impeachment would be the guards the people who believe that the country should be by the people, for the people and of the people in the country which we live in, and not for the corrupt leaders who have lavishly misused our funds-we all pay taxes to the government. Thankfully, having an impeachment process in place encourages public accountability in our democratic society. Corrupt officers have no place in a healthy government. Our constitution guarantees us this right, so use it to the fullest.

Clint M. Diesto AILS
1. Demeter, George (1969). Demeter's Manual of Parliamentary Law and Procedure, 1969 ed., p. 265
2. Sec. 2 Article 11 of the 1987 Philippine Constitution