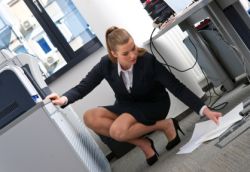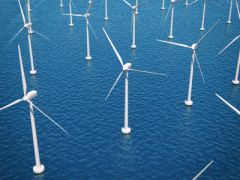 Over the past couple of months, we have looked at renewable energies and how they affect the conveyancing process. In each article, we have mentioned that these renewable energies are to be kept in mind when providing an estimate of fees to your client.
Part of your role as a Legal Secretary may be to take instructions from a client, either over the telephone or in person. Most firms have a fee scale that they generally use which is based on the sale/purchase price and on whether the property is freehold or leasehold; as each property is unique and different, however, it is always worth obtaining as much information as you can before providing the estimate. Some features that could lead to the legal fees being increased include inter alia ('amongst other things') the location of the property, the amount of land and what is on the land.
If the property is a standard semi-detached property, then it is likely that you can quote from the scale. Even so, you should ask your client whether there are any shared access ways, private driveways or other unusual aspects of the property. If so, the Conveyancer will need to check that legal rights exist; if they don't, additional work could involve obtaining a Deed of Grant of Easement (or, alternatively, indemnity insurance policies and statutory declarations) to rectify the situation.
If a property is situated by a river, then various environmental enquiries will need to be made to check whether the Environmental Agency has a right of entry to the property to improve or repair the river banks; whether the property has ever flooded; whether there are any byelaws governing angling, boating, mooring; etc. If a property includes a lot of land, then there may be agricultural ties and conditions.
If the property has a septic tank rather than being connected to mains drainage, then a Conveyancer needs to check the necessary consents.
Newbuild properties have a lot of planning documentation to check, and the Conveyancer will need to ensure that the property will be built to a certain standard and that a form of guarantee for the works will be offered which is acceptable to a lender.
If a client is purchasing a shared ownership property from a registered social landlord (where the client owns a percentage of the property and pays rent for the remainder), then additional advice must be given (above and beyond the advice for a standard leasehold property), because the Lease will contain provisions on staircasing (purchasing additional shares) and the Stamp Duty Land Tax situation is more complex.
All the above are circumstances which would warrant increasing your standard fee. There are also circumstances where you can reduce your fee. Some firms may require a separate fee for dealing with a new mortgage on a purchase or for redeeming a mortgage on a sale. If your firm does not do this and the client does not have a mortgage, you may be able to reduce your fee slightly in relation to the standard scale. Another example may be where the client is purchasing a piece of the neighbour's garden at a very low price (say, £1,000), and they do not wish to perform all the searches. In this instance, you can therefore go straight to the Transfer stage without having to draw up a Contract.
If you are uncertain about how to provide a quote, then ask for advice from your boss or manager before doing this yourself. If in doubt, you can always phone the client back once you have spoken to the Conveyancer who will take on the matter.
If the client decides to instruct you, then you need to take those instructions. Some firms may have a form or checklist to complete. If the firm you work for does not have one, then you could create your own. These forms are placed on the file and are not seen by the client. Details that you will need include the client's full name and address, the property address for the sale and purchase, the sale price, details of any existing mortgage and any new mortgage (including account numbers), and the name and address of the estate agent. It is likely that your firm will also have a standard form for the client to sign and return along with your client care documents, to include evidence of the client's identity, National Insurance numbers, etc.
Next month we will look at the difference between residential and commercial conveyancing.