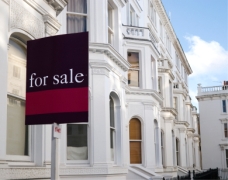 This month we will consider the Law Societies Property Information Form (TA6) and explain in more depth how it is used in a normal domestic property sale. We will also try to explain what the seller's responsibilities are when answering the questions on this form and highlight some of the serious consequences that can follow if information provided by a seller proves to be false.
Purpose of the Form
The Seller's Property Information Form TA6 is part of the Law Society's National Conveyancing Protocol. The form is normally completed by a seller, who should answer the form carefully and honestly. The answers form part of the contract can be binding, so where a seller does not know an answer they should state they do not know rather than guess or leave questions unanswered. The TA6 form is split into 14 sections, and the questions are largely self-explanatory; however, there are a few points to note and we have highlighted them below:-
1) Boundaries
This section is seeking information about which boundaries the seller believes they are responsible for and have maintained/repaired. It also asks whether any boundaries have been moved during the last 20 years. The seller is not necessarily expected to know who owns the boundaries or have knowledge of the property stretching back 20 years, but they should answer to the best of their knowledge. It is the buyer's Solicitor's job to check the title and confirm the actual legal position regarding boundaries. If there are differences, then these might require further explanation from the seller.
2) Disputes and complaints
This section of the TA6 form asks whether there have been any complaints by or against the seller. This could be a dispute over parking, loud music, a planning application, etc. If there has been a dispute, the seller should disclose this, and strictly speaking, this should include any dispute, however irrelevant it may seem. Clearly if a seller fails to disclose they live next to a "neighbour from hell" there is case law to support a seller being sued. If a dispute is resolved, the seller should advise how and when it was resolved, and if the details provided are vague it is the buyer's Solicitor who should ask for more information. There are also questions about whether the seller knows of anything which might lead to a dispute in future. This can be a difficult question to answer, but if in doubt, making a disclosure will remove any future liability.
3) Notices and proposals
This might include notices of planning applications, notice of planned roadworks, a noise abatement notice or even a note from a neighbour of his intention to do some work to his property. As with disclosures about disputes, the key for sellers to protect themselves is to be open and honest.
4) Planning and building control
This is probably one of the most important sections of the form. If there have been any alterations, extensions or additions to the property, then it is necessary to confirm that planning permission and building regulations have been granted/complied with. As a basic rule of thumb, if any work has been carried out to the property within the last 10 years, then copies of the permissions should be obtained.
The planning and building regulations are regularly updated, so it is important to confirm the year when certain changes have been made. So, for example, windows installed after 31 March 2002 are subject to building regulations, but windows installed on or before that date are not. Central heating systems installed on or after 1 April 2005 and electrical works carried out on or after 1 January 2005 are also subject to building regulations.
5) Guarantees and warranties
This section of the TA6 SPIF is quite self-explanatory.
6) Council tax
Here the seller is just indicating the current council tax band, but it is not critical to the legal process. It is the buyer who should check with the council tax office and not to rely on the information given by the seller.
7) Environmental matters
This section of the form deals with some physical matters relating to the land. So, for example, an aspect that has become more important over recent years is the question of whether the property has ever been flooded. Any instance should be disclosed, though what the question is really intended to uncover is whether the property might be at risk from future flooding. In addition to checking the information given on the form, the buyer should check the Environmental Agency website, which gives details of areas which are at risk from flooding.
Buyer Beware, Seller Beware?
The points highlighted above cover half the topics dealt with on the Property Information Form. Other aspects a seller would be expected to comment on include issues about parking, occupiers and services to a property. The level of detail may seem excessive, but given the importance of conveyancing transactions to an individual, it is not entirely surprising.
From a seller's point of view they are not expected to have expert knowledge of legal or technical matters, but they simply need to supply accurate information where they can. With respect to a buyer, they are entitled to rely on the replies they receive from the seller about the physical condition of a property, but this does not mean they should ignore taking steps like formal surveys or making enquires of their own. In a best-case scenario, the TA6 should be seen as a useful tool for identifying potential pitfalls in a transaction before contracts are signed. In the worst case it could form the basis of a civil action where a seller has tried to unfairly disguise pitfalls about a property.