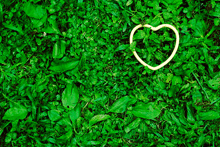 Every year businesses needlessly waste thousands of reams of paper, burn excess electricity and literally flush resources down the drain. During the past two years the Institute has been working towards streamlining its systems, not only to create more efficiency but also to stop overusing resources. We all have a responsibility to be aware of these issues and reduce our impact where we can.
The Paperless Office
Management of waste paper is an issue in almost every office. Fortunately these days the majority of office spaces practice some sort of paper recycling. The Institute has taken paper management one step further not only by simply recycling waste paper but also by attempting to cut down on paper consumption as much as possible. In the modern world the use of paper is diminishing in many ways. Many people prefer to receive and send documents via email and on the web. Embracing these technologies to their fullest capacity helps organisations cut down their paper consumption and limits the possibility of unwanted flyers, circulars and brochures ending up in a bin somewhere. By reducing the amount of printed materials we send out and focusing more on email and Internet-based solutions, the Institute is moving towards the often elusive ideal of a paperless office.
Green Hosting
Something people don't really think about is where and how their websites and data are hosted. Moving away from paper and onto the web can bring hidden environmental costs. Modern data centres tend to consume a lot of electricity and generate a lot of heat. However, there are many hosting companies that offer green hosting. Big companies like Google have been known to source buildings or property located within reach of moving water in order to set up their own hydro-electric stations. Many hosting providers are switching to server hardware that is more energy efficient in an effort to reduce their carbon footprint. Some green hosting companies have carbon offsetting initiatives. They use so-called carbon banks to neutralise their carbon footprint. The Institute uses an Internet host that makes use of green energy suppliers, energy-efficient AMD hardware and carbon offsetting.
Environmental Charities
It may be difficult to implement some of these changes in your own workplace, and aside from encouraging your co-workers to be greener, you may feel that there is not much else that you can do. Don't fret, because there is always the option of supporting one of the many environmental charities in the UK. Signing up directly through a charity's website will ensure that all of your donation goes to the charity itself rather than being filtered through an agency. The Institute is now a member of WWF. WWF funds a number of initiatives, from establishing programs to breed endangered species and creating awareness of environmental issues to lobbying for better environmental laws worldwide. On 27 March 2010 WWF hosts an event that you can join to help reduce the consumption of electricity resources. Earth Hour starts at 8.30pm, and the goal is to get as many houses as possible worldwide to turn off their electricity for one hour. You can find information here: http://earthhour.wwf.org.uk/.
Please post your comments about green initiatives you have in your workplace that could provide encouragement for others.