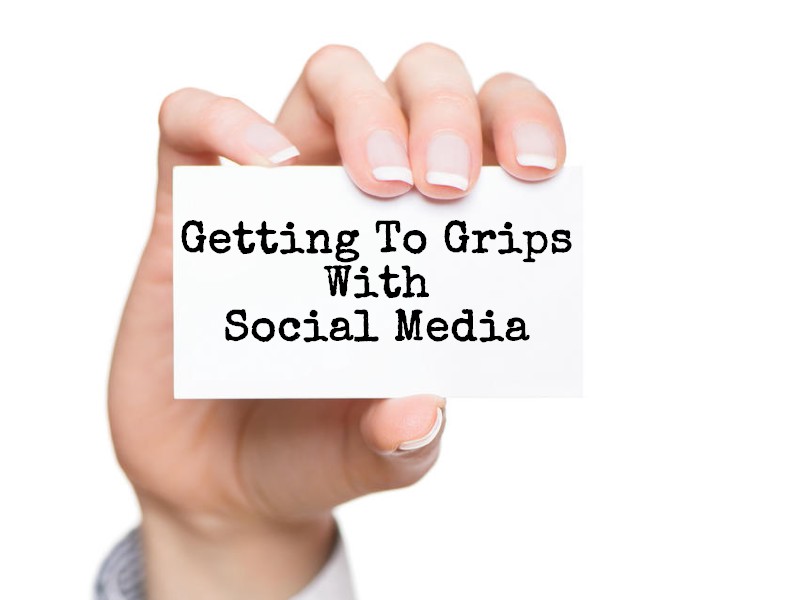 Generally speaking, most companies use social media for marketing purposes. In addition to this, it's worth remembering that social media can also function as an important part of your customer service and public relations department. For most companies, social media has become an essential part of everyday life; Facebook, Twitter, Pinterest, LinkedIn, YouTube, Instagram, Google+, Tumblr and many other sites provide the basis for the new 'social world' that continually engages, inspires and sometimes frustrates digital communities across the world.
Here are some pointers and tips for using the main two sites, Facebook and Twitter.
Facebook
With over one billion active users, Facebook is the biggest network. But for business users, Facebook can be a source of frustration due to its policy of throttling (limiting) the level of organic (not paid for) reach (number of people who see a post). However, Facebook is still extremely significant to many businesses as it allows targeted advertising to very specific groups of people. Such is the power of the data that Facebook users give to their host, enabling companies to pitch their services to potential consumers based on their age, gender, interests and geographical location. Facebook also functions as one of the largest search engines in the world — so if your company is not there, then you've definitely missed a trick.
Setting up a Facebook business page is very easy and self-explanatory. It's worth noting though that setting up a page can only be done through your personal account log in (don't worry, your personal posts will never be shown on your business page) and can be managed by more than one admin or editor. You'll need a profile picture and header image to make your page look professional, and you will also need to fill in your company information. You can add your web address, contact number, location (it has a map function) and opening hours. Once you have set the page up, you can then invite people to like your page via Facebook or email.
Posting on Facebook is pretty easy, but avoid very long posts and use good quality images to get attention. Be careful to check spelling and that each post is 100% worthy of your company. It's very worthwhile to use a third-party management app, such as Buffer (www.bufferapp.com), to help you schedule regular (at least once a day) posts and also to view analytics about your page. You can also add tab pages such as an email sign up, Twitter feed and YouTube channel if you have one.
Advertising on Facebook is worth considering, but start with a small budget to see what works. The good thing about Facebook advertising is that you control the budgets and can see the results through quite detailed analytics.
Once you have gained some followers, make sure you check your notifications regularly in case there is a new customer enquiry, comment, message or even a review posted by one of your customers.
Twitter
There's nothing quite like Twitter. It's fast moving, dynamic and easy to get traction on. For business-to-business relationships, it's great for reaching consumers, it's powerful and it has no rivals for building rapport. For current affairs and political or media-worthy issues, it's really quite an amazing platform; and as a customer service tool it's very useful.
Because of its appeal (and it has 284 million users), Twitter is hungry, so you'll need to feed it interesting and informative content about your company on a regular basis (at least three tweets per day is our suggestion). Using an app to help you schedule is a must (Buffer and Hootsuite are worth checking out) and like Facebook you'll need to check it at least once a day (your 'notifications' feed is crucial).
Overall
Make sure you use social media professionally and use a modicum of discipline so you don't get sidetracked into irrelevant material. Think carefully about what you want to get from using the platforms and stick to a plan guided by your company's policies, mission statement and code of ethics. It's easy to make a mistake and end up retweeting something irrelevant or posting something with a spelling mistake!
If you have a marketing budget, use it wisely and consult the user guides on Facebook and Twitter before you start. Whatever you do, make sure what you post is engaging, fun, informative and reflects the professionalism of your company.
Matthew Rochford
Matthew Rochford is the Director of 'So What? Social Media'. 'So What?' provides consultancy and management support for a wide range of companies, helping them get the most from social media. For more information or for a free consultation, please contact them on 01803 864 160 or via www.sowhatsocialmedia.com.