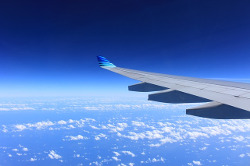 Thousands of claims for compensation have been given the green light following a decision by the Supreme Court on 31 October. The case raises issues in both contract and civil litigation. For those airline customers who are familiar with their contractual and civil rights, they may be in line for an early Christmas present.
History of the dispute
Compensation for delayed flights has been available for passengers since 2004. The rules were created by the European Commission and can be found in EC regulation 261/2004. The most recent Supreme Court case about the scope of these rules involved two airlines – Thomson and Jet2 – which raised a number of legal challenges on when they should pay compensation for delayed flights. 
The issue of when compensation should be paid is not new. An earlier case in the European Court of Justice in 2012 clarified the rules and, at the time, was thought to have settled the matter. Unfortunately there was still some 'wiggle room' left in the 2012 decision, which resulted in the most recent Supreme Court case. Thomson Airways argued that claims for compensation should go back only two years. Any Diploma Student could tell you from their study of the contract or civil litigation units that a claim for breach of contract can be brought up to six years from the date of the breach. Jet2, which also disputed paying compensation, argued a different ground for avoiding payments based on the airline not being liable for 'unforeseen' technical faults. In the past, airlines had refused claims when the unforeseen technical fault might include general wear and tear (this might include normal routine maintenance!). Both arguments were rejected by the Supreme Court in October of this year, meaning that a passenger who experienced a delay may be able to submit a claim:
1)    For any delayed flights going back up to six years.
2)    Where a delay has been caused by a 'normal' technical problem. Truly unforeseen technical problems will be allowed only in extraordinary circumstances.  
When you can claim compensation for a delayed flight
There are three main requirements for a delayed passenger to have a compensation claim. These are:
1)    Either the flight must depart from an EU-area airport (including those in Iceland, Liechtenstein, Norway and Switzerland) or the airline must be an EU-based airline.
2)    The delay must be the fault of the airline. This means it must be something within the airline's control such as not having enough staff or overbooking a flight. Bad weather, on the other hand, would not. The European Commission's website gives a full list of examples. 
3)    A delay must be three or more hours from the time you were due to arrive. Fixed compensation is available depending on the length of the delay and how far you are flying. So the longer the delay, the more compensation is payable. As a general guide, compensation is payable as follows:
a.    A two-hour arrival delay on a flight up to 1,500km – 250 euros
b.    Over a three-hour arrival delay on a flight between 1,500km and 3,500km – 400 euros
c.    Up to a four-hour arrival delay on flights over 3,500km – 300 euros
d.    Over a four-hour arrival delay on flights between an EU and a non-EU country, over 3,500km – 600 euros
There are separate rules in place regarding compensation available for flights that have been cancelled and for when you are bumped off a flight because it has been overbooked. Levels of compensation are similar to those available for delayed flights and range between 125 and 600 euros.
 
How to make a claim 
It may be that a simple complaint to the airline will resolve the matter. Every airline has its own complaints procedure which will have to be followed as a first step. If this is not successful in settling your dispute, then you can complain to the airline regulator. Depending on where the flight departed from or where the airline is based, this can be either the Civil Aviation Authority (CAA) or the European Consumer Centre. If the regulator is not able to settle the matter, then you still have the normal small claims procedure to fall back on. Those of you who have completed the Diploma course will be familiar with how this procedure operates and know that if a claim is less then £10,000, it is relatively easy to start proceedings. You can now start a claim online—although if it is defended, you may have to attend court to prove it.
If you have suffered a delay or had a flight cancelled in the past six years, you should seriously consider making a claim. If you have already made a claim in the past six years and had it rejected on the grounds of a technical fault, then it may be worth asking the airline to reconsider it.