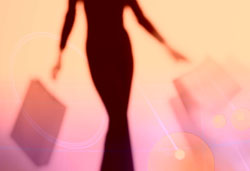 Knowing your contractual rights and how to enforce them
A good knowledge of the law of contract may not seem very important in day-to-day life, but an awareness of your rights can help you to save your hard-earned cash. In England and Wales, we are lucky to have a wide range of statutory consumer rights that can protect you from unscrupulous shops or traders. We have considered below a few of your key rights and how you can enforce them. We have also outlined a recent expansion of consumer protection from unfair trading practices that came into force on 26 May 2008.
Faulty goods
The law (in the form of the Sale of Goods Act 1979 as amended) states that goods must be of a satisfactory quality. To establish whether something that you have purchased meets this standard, you must consider what a "reasonable person" would consider satisfactory quality. This will take into account things such as the price you pay for goods; their appearance; the finish; freedom from minor defects; and whether goods are safe and durable.
Some examples of the way shops misunderstand their obligations where goods are not of satisfactory quality include:
Refusing a full refund - You do not have to accept a repair or replacement of unsatisfactory goods.
Insisting on a receipt before dealing with a complaint - A proof of purchase could be a credit card, bank statement or cheque stub.
Refusing to deal with faults that develop after the guarantee expires - The goods still have to be of satisfactory quality, which includes durability. The question of how long a washing machine, dishwasher, TV or other good should last is not a matter of just looking at problems that occur during, say, a 12-month warranty. These goods are expensive items and it is arguable that a reasonable person would expect them to last several years, not several months. As an absolute time limit on how long you could claim, there is a statutory period of six years from the date of purchase.
These are just a few of the most common scenarios where you can be "fobbed off" by a shop. Ultimately, it will be up to the courts to decide if there has been a breach of your rights under the Sale of Goods Act, but it is surprising how often a shop will give in once you have demonstrated that you know what your contractual rights are.
Consumer protection in a global market
It is not only our government that is interested in robust consumer protection law. As a country, we purchase many of our goods from abroad, so the European Union has also been involved in the development of laws to protect consumers. Examples of laws developed in Europe include:
The Consumer Protection Act 1987
The Unfair Terms in Consumer Contracts Regulations 1999
The Consumer Protection (Distance Selling) Regulations 2000
The Electronic Commerce Regulations 2002
The Consumer Protection from Unfair Trading Regulations 2008
We will consider the most recent regulations on unfair trading, as they represent one of the most significant developments in consumer protection law in decades. The regulations have created criminal penalties for shops and traders that engage in unfair practices. There is a "blacklist" of specific practices that are banned, including:
Making misleading omissions such as not advising consumers of their right to a "cooling off" period
Incorrect pricing such as marketing items as "discounted" or "for a limited time only"
Aggressive sales tactics such as the sale of extended warranties where the customer can almost feel harassed into purchasing it
It is too early to say whether these new rules will eliminate unfair trading practices and make rogue traders a thing of the past, but consumers should welcome every step in this direction. You should never have to settle for shoddy goods or dismissive treatment again, as the law is behind you.