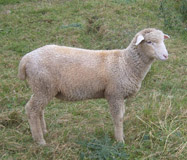 Disagreement about the morality of cloning any life form has been raging within our society for a number of years now. Most countries have an outright ban on any research that extends to the cloning of another human being, but the cloning of other animals is definitely a grey area. This uncertainty is most probably what is responsible for the recent events that have attracted widespread news coverage.
The story broke with the revelation that milk from cloned cows had already entered the human food chain. Then it was revealed that meat from these animals had most likely entered the chain as well.
Many people may be wondering how this was permitted to happen in the first instance. It would have come about because it is legally possible for cloned animals, and their semen and embryos, to be imported into the United Kingdom. A farmer who has already come forward to report his involvement in this matter would not have been breaking the law when he imported embryos that came from a prize heifer in Wisconsin, USA. The law comes into force only if and when that farmer attempts to make use of any cloned animals and/or embryos or semen: it is imperative for permission to be sought if there is any intention to make use of these. It is important to note that no such permission has ever been sought or granted to date, and that any farmer who has introduced into the human food chain any products that originate from cloned animals would be in violation of the law.
It is clear that, to protect British citizens from the risk of cloned animal products entering the human food chain, this area of law needs to be investigated thoroughly. In order to control the importation of cloned animals, their semen and their embryos, more stringent restrictions need to be put in place. The latest incident has also highlighted the fact that tracing animals in the agricultural industry is not as clear as it should be. As this incident is mainly associated with Scotland (around the Nairn area), the Scottish Parliament is being called upon to carry out such an investigation.
The Food Standards Agency (FSA) is keen to allay any fears that the public may hold toward this incident. Whilst FSA has been unambiguous about their belief that two second-generation cloned animals have made their way to our food chain, it also cites extensive medical research proving that cloned products show no difference to products from more naturally bred animals.
Many people seem to hold a certain amount of fear of even contemplating the consumption of products from cloned animals. There is no denying the fact that this technology goes way beyond nature and, whether it is for genetic reasons or moral concerns, it is clear the world is not ready for this advancement in agriculture just yet, no matter how safe the FSA claims these products are.