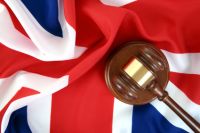 In our first review article on the pending reforms to civil litigation we will be looking in more depth at the changes intended to limit legal costs.

This is not the first time that legal costs have been in the spotlight. One of the highlights of the last set of reforms1 to our litigation system in the late 1990s was the attempt to address legal costs. It has been argued that, despite improvements made to the rules over the years, legal costs in litigation have remained stubbornly high. The current changes2 are due to be implemented in April 2013. We will examine below two key alterations to existing litigation procedure, namely the increased use of fixed fees and changes to how claims are funded.


Fixed fees
Using fixed fees is an obvious way to limit legal costs. Fixed costs have been used since 2003, but the Road Traffic Accident (RTA) Personal Injury Scheme introduced in April 2010 brought its use to a whole new level. Under that scheme, legal fees are fixed for all RTA cases up to £10,000 in value. In the three-stage process you could be allowed £400 for Stage 1; £800 for Stage 2 and between £250 and £500 for Stage 3, depending on whether you had a paper or oral hearing in court.

A potential legal bill of £1,700 may be very attractive to a client and offers greater certainty, but making a claim is not a certain process. What happens if a case drags on through no fault of your own or your client's? Will lawyers be forced to recover any additional costs from a client's damage? If they cannot recover any shortfall from the client, will lawyers start taking shortcuts rather than fully pursuing a client's interest? These are not questions that we can answer at this stage, because firms are still trying to adapt to a fixed-cost environment. What is certain is that extending fixed costs to other areas and higher-value claims will have a significant impact on how and what kind of claims law firms will take on. The reality is that not everything can be anticipated in litigation. In transactional work like conveyancing, most tasks can be foreseen, so the amount of time to carry out the work can be accurately estimated. The same cannot be said for litigation, which may mean the plan to extend fixed fees will be fraught with difficulties.

Funding
The impact of success fees was identified by Lord Justice Jackson in his Final Report as one of the key reasons that legal costs ran out of control. We mentioned in an article last month that a success fee was like a bonus for the successful party's solicitor. The current proposals provide a complicated package of changes designed to make the Claimant more concerned with how much it is costing for a claim to be brought. There is some justification for changing the current conditional fee agreement (CFA) arrangements, as a successful Claimant has a limited interest in how much a claim costs to win (since these costs would normally be paid by the Defendant).

By making the Claimant liable to pay for his or her lawyer's success fee out of any awarded damages, the theory is that clients will regulate their lawyers. An extension of this could be the introduction of a damage-based (also known as contingency) agreement, where a lawyer will take on a case and be paid a percentage of the overall damages awarded. This may open the door to USA-style contingency funding. The only parties to benefit from this kind of change would be Defendants (and potentially the Claimant's own lawyer).

The government is aware of the potential unfairness to Claimants of these changes, but it remains to be seen if measures such as increasing damages and limiting the costs a Defendant can recover will provide a fair balance. Most good litigators care deeply about keeping their clients' costs down whilst achieving the best possible results. Whether these changes will help achieve this ambition remains to be seen.

In our next litigation article we will examine the impact the reforms will have on how people access justice.
1. The Wolfe report resulting in the introduction of the Civil Procedural Rules – CPR
2. Based on Lord Justice Jackson's 557-page report in 2008 and now enshrined in the Legal Aid, Sentencing and Punishment of Offenders (LASPO) Act