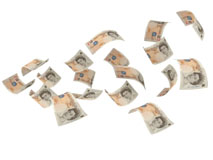 Throughout last year we have focused on several specific areas of Civil Litigation procedure. For the final article on this subject we are going to take a look at what is just over the horizon for litigators.
The most important change happening in litigation relates to its biggest problem, namely that it is very expensive. In December 2009 we reviewed the 10-year anniversary of the Civil Procedural Rule (CPR). We noted that over a 20-year period, the legal cost of bringing a road traffic claim has risen by 840%. This kind of increase cannot be justified when other areas of legal practice, such as conveyancing, have become substantially less expensive.
The problem is so serious that a judge for the Court of Appeal, Lord Justice Sir Rupert Jackson, conducted a yearlong review of legal costs. It is clear that his report was never destined to sit on a shelf gathering dust and as proof of this, some of his recommendations have already been implemented.(1)
There were over 100 recommendations in the report, but what this article is particularly interested in are the recommendations on how litigation is funded. The subject of costs may seem very technical, but clearly how much a solicitor can be paid for a case will be of great interest to anyone working in litigation.
The key proposals
Where a Claimant is successful under a "no win, no fee" agreement, he or she will no longer be allowed to recover the success fee. The idea behind allowing lawyers a success fee is to compensate them for the risk of taking the chance that a case will not be successful and they will not be paid anything. What this new proposal means is that if you cannot afford to instruct a lawyer, he or she may take your case but will expect to recover some of your damages as a success fee.
To try and help balance the fact that some of a Claimant's damages may now go towards paying for legal costs, it has been suggested that general damages be increased by 10%.
Because of the significant increase in risk and cost for Claimants to bring a claim, it has also been proposed that a successful Defendant will be able to recover costs only where a Claimant can afford to pay or where he or she has acted unreasonably. At the moment, if you are not wealthy enough to be able to pay for both your costs and the costs of the Defendant (in the event that you lose the case), then you have to try and obtain insurance to cover this risk.(2)
In a nutshell, what the above proposals will do is significantly reduce the legal cost liability for Defendants. For those doing defence work for government bodies or large insurance firms, the proposals will be greeted with open arms. If you need to bring a claim because you have been injured through no fault of your own, then you may be less impressed. Not only will it be more expensive for a Claimant to bring a claim, but it also seems likely that access to justice for "the man on the street" will be more limited than it has been over the past 10 years.
To Legal Secretaries, these changes may seem a bit remote. In any business, however, being aware of changes that affect the bottom line will put you more in tune with your boss. If legal costs in litigation are cut as dramatically as expected, then there may be more opportunities for the efficient, capable Legal Secretary. Whether you are willing to take on some fee-earning tasks or you assist existing fee earners to help maintain their profitability, firms will need knowledgeable support staff now more than ever.
(1)Since April 2010 there is a new process for low-value (under £10,000) personal injury claims in road traffic accident claims; it seeks to reduce costs and improve the speed of the legal process.
(2)These types of insurance policies, commonly known as after the event (ATE) policies, can require a Claimant to pay a substantial one-off premium before he or she starts a claim.