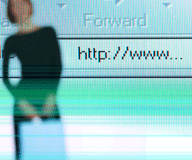 In the first part of our consumer law update, we examined the EU proposals to simplify and strengthen the rights of consumers. In this article, we will consider the more extensive UK proposals set out by the Government's White Paper called"A Better Deal for Consumers – Delivering Real Help Now and Change for the Future".
At the moment, the law reforms mainly focus on helping consumers avoid credit and online scams. This is part of a wider plan to deal with sharper business practice. There will also be reforms of the current laws on misrepresentation, making it easier for a consumer to take action if they feel they have been misled. The key proposals include:
1. Appointment of a New Consumer Advocate
The Consumer Advocate will have the power to take legal action on behalf of groups of consumers who have been treated unfairly. Currently, we rely on a piecemeal network of consumer rights organisations to police how businesses behave in the UK. For example, the Office of Fair Trading has been challenging the excessive use of charges made by banks. The case has been running since 2007 and currently it seems that the banks have won, been given a surprise technical ruling late last year from the Supreme Court. The Office of Fair Trading has confirmed that it will not continue with the action even though new grounds may exist which could change the Court's decision. I would not be surprised if the new Consumer Advocate chose to carry on with this cause.
Another element of the Consumer Advocate's role will be to educate consumers - appearing in the media to bring attention to scams, bad practices and generally raise awareness.
2. Measures to Help Reduce Unnecessary Debt
There is likely to be significant reform to the regulation of credit and store cards, aimed at giving consumers more control of their borrowing. The provisions will help vulnerable people running up large debts that they cannot pay off. In particular, practices such as providing credit card cheques will be banned entirely as they are often used to tempt consumers to borrow money, while disguising the fact that the rate of interest charged is extortionate.
The rules on changing interest rates will also be examined and the market for high cost credit (typically above 50% APR) will be reviewed. This will probably result in regulating practices such as pay day loans and doorstep lending more closely.
3. Protection from Online Scams
There will be a new national team of specialists who will deal with online scams. This will include a single complaints register called the Enhanced Intelligence System that can be used by the police, Trading Standards and the Office of Fair Trading. With one joint system, hopefully these bodies will be able to work together more effectively. One or more of these organisations are also likely to be given powers to close down illegal websites and act against traders who use spyware, malware or misuse personal data.
A Change for the Future?
The Government deserves some credit on this occasion. They could have made the bare minimum of reforms to fall into line with the new EU consumer rights directive. Instead, they are making serious consultations over the next two years to really identify where consumers have prejudiced in the past. If correctly drafted, the new laws may do what they say on the tin and deliver "A Better Deal for Consumers".