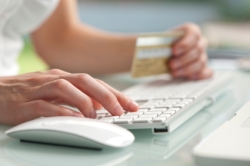 This month we had one of the highlights of the parliamentary year, the Queen's Speech. This is the official announcement of what new laws the government plans to introduce in the year ahead. One proposal that stood out was a change to the protection available when you purchase faulty digital content online. The change is intended to bring this area of law up to date, which might strike you as slightly ironic as the announcement was being made by the Queen from the grand throne in the House of Lords in an arcane ceremony.
Notwithstanding the slightly strange backdrop for the announcement, the law is one that many of the 16 million people in 2011 who experienced problems with digital content may welcome. The new laws should make it easier to get a refund for faulty apps, films and music bought online. The measures included in the Queen's Speech are designed to enhance and clarify existing consumer protections and should in theory allow compensation to be claimed for digital content which does not work.
The last time consumer law was given a 'modernisation makeover' was in the year 2000 when the Consumer Protection (Distance Selling) Regulations 2000 (usually referred to as the Distance Selling Regulations) were introduced. These regulations gave consumers extra rights when shopping online, by mail order, over the phone or through TV shopping channels. This was intended to help consumers with the problem of purchasing goods without being able to see or touch them.
The current proposals are intended to make the law clear in situations such as:
Compensation if a game bought online is repeatedly inaccessible or it keeps freezing
A replacement or money back for apps which continually freeze or have constant bugs
A replacement or money back for a film streamed online which is unwatchable
The scale of the problem is not small, as it has been estimated by the Department for Business, Innovation and Skills that more than £1bn was spent on films, music and software online in 2012. The consumer minister , Jo Swinson, confirmed that the government wanted to "make sure the law is fit for the 21st century".
The Department for Business points out that current UK consumer law is "unnecessarily complex, overlapping and confusing". This is something that you may agree with if you have completed your study of contract law in the Legal Secretaries Diploma course. It would be possible in the situations mentioned above to sue a supplier for breach of contract, but there are eight different pieces of legislation that currently cover consumer rights, so this might be easier said than done.
As most of us are using digital content on a daily basis, why should your rights be anything but clear? Personally I welcome any legislation that simplifies the law, but we will have to wait for the detailed bill to decide if this is going to help consumers know their rights.