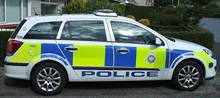 Many police forces in England and Wales have recently come under harsh criticism for failing to protect their areas from the modern-day scourge that is anti-social behaviour. Topping this poll, with a poor classification across the board, were Nottinghamshire Police; Greater Manchester Police were second worst, with two areas out of three classified as poor, although they did score a "good" rating in one category of local opinion.
This is a highly controversial subject, and for those of us who are lucky enough to live in respectable and peace-loving suburbs, hopefully we may never come to realise just how distressing anti-social behaviour can actually be. However, we all seem to hold a fervent opinion on this topic and many of us seem to share the view that not enough is being done in particularly prone districts to curb this menace.
Anti-Social Behaviour Orders (ASBOs) have been established in an attempt to eradicate this problem, but are these really going far enough? As so many youths who are responsible for the infliction of anti-social behaviour on their neighbours often feel that they will be accepted by their peers only if they have been served with one, this may not be the case. We have heard ASBOs referred to as "badges of honour" in the press over recent years and this is a disturbing interpretation of something that is intended to act as a feasible sanction.
Should an individual breach the ASBO that he or she has been furnished with, it would then become a criminal offence, but in the first instance, ASBOs are created under civil law and even then they are obtainable only through local authorities and housing associations, after liaising with the local police force. The Government may feel that this is far reaching enough, but trust me, having worked in housing law and advised dozens of people on their options in this regard, it definitely is not.
When people experience severe anti-social problems, they are usually at the very end of their tether. Their entitlement to enjoy the peace and safety of their own homes is often compromised and they will feel as though they are coming up against a brick wall every time they approach an official body for assistance.
There are some local authorities that will fail, for a multitude of reasons, to take the matter seriously enough and they will always be dubious over seeking an ASBO as a way of eliminating the problem. Moreover, the relevant local police force may not respond accordingly and may also fail to take the matter as seriously as they ought to.
When I worked for the Legal Services Commission, this was always something that disturbed me immensely. It often appeared that the police force would take a particular side where anti-social behaviour was concerned, and regularly, based on evidentiary support at that time, it seemed as though they were on the wrong side of the fence. Moreover, once the police force's side had been determined, it was as though their behaviour could be construed as anti-social behaviour as well. I am quite sure that this may all sound very extreme; however, this situation arose on several occasions during my time working in this role.
Can you imagine the sheer frustration you would feel if you were undeniably experiencing severe anti-social behaviour and then the local authority and police had also wrongfully turned against you as well? Many of you may still feel that this is quite a rarity – alas, it really is not!
A desperate attempt to resolve the matter once and for all would be when the victims of anti-social behaviour would feel inclined to approach a body that would be able to offer some crucial legal advocacy. Lo and behold, their frustration would not be destined to end at this point. This is primarily down to the fact that it is extremely difficult to secure legal aid for a case that involves anti-social behaviour beyond an initial 20 chargeable credits (around two hours of work on behalf of the legal representative).
When I was working in this area, I was advised that there is very little that we are able to do for a victim of anti-social behaviour and we can therefore not justify keeping a case open and wasting public funds on it.
So … if anyone feels that there are enough sanctions in place to deal with anti-social behaviour at the moment, I would certainly hope that this article shines another light on that theory. I am adamant that this is not the case and any person who has worked as a legal representative in housing law is likely to tell you exactly the same.
This area of law requires an urgent and radical rethink. Anti-Social Behaviour Orders do not go far enough as they currently stand. Yes, they are a good idea, in principle, but it needs to be possible for anyone who is suffering from anti-social behaviour to apply for one. We cannot rely on the overstretched local authorities to get this right every time – this will never happen.