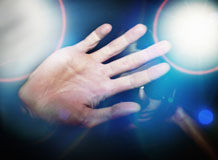 We all pride ourselves in living in a country that enjoys one of the oldest and most advanced legal systems in the world today. In fact, we may even go so far as to purport the fact that we live in one of the most tolerant and accepting societies in the developed world. However, why does the English legal system still insist on dragging its heels where the definite right to privacy is concerned?
Compared with most other countries in the West, it is completely fair to assert that the right to privacy is lacking in England. Although the United Kingdom has a duty to respect Article 8.1 of the European Convention on Human Rights (ECHR), for decades now, nevertheless, it has been commonly accepted that there is a distinct lack of clear law in this area.
Article 8.1 of the ECHR provides that we should be able to enjoy a right of respect for our private lives, and it has been made expressly clear that our common law system should develop in a way that recognises this fundamental right. However, through cases that have been brought after the introduction of The Human Rights Act 1998 (which should have incorporated the provisions of this law into our legal system more rigidly), judges have subsequently refused to establish a new law of tort that would be connected with the right to privacy.
Instead, it would appear that the judges of higher courts have been more inclined to establish a common law doctrine that completely and unsatisfactorily 'goes around the houses' on this issue. The doctrine of 'breach of confidence' was first established in the case of Douglas v. Hello! and further confusion in this area of law has come about through the fact that there does not appear to be a clear understanding of what the very issue of privacy should actually mean.
Then, of course, we have the freedom of the press. Some might say that the judiciary's reluctance to establish a clear doctrine of privacy is intended to ensure that the UK press enjoys one of the least restricted 'voices' in the world today. Even celebrities from the US can be totally shocked and horrified to discover just how free the press is within this country. Privacy laws are firmly in place in most US states, and it can be downright disturbing for any foreigner to find out just how nasty British tabloids really can get.
Personally, I have never wanted to read about the lurid details of the lives of celebrities, royals and politicians. My life is quite rich enough without all of this prying gossip, which so many people in our society do not appear to be able to get enough of. I would be more inclined to covet privacy as a right that is more fundamentally important to me than any right of a journalist to destroy another person's life. Alas, though, it would appear that I am in a minority on this score.
Notwithstanding the distinct lack of privacy law at the moment, this has definitely not dissuaded individuals with strong public profiles from coming forward to challenge their right to privacy. We've already mentioned the case in which Catherine Zeta-Jones and Michael Douglas were instrumental in the creation of the doctrine of breach of confidence, but many others have had a stab at this law over recent years. These include the DJ Sara Cox, the model Naomi Campbell and the actor Gordon Kaye.
Rest assured that as the press strives to satisfy society's insatiable appetite for gossip on the celebrities, it will only be a matter of time before another magazine or newspaper is dragged before the courts in an attempt to challenge the law of privacy. It will be interesting to see how much longer England can continue to have a legal system that fails to respect the right to privacy. We are way behind the times on this score and must drag this area of law kicking and screaming into the twenty-first century.