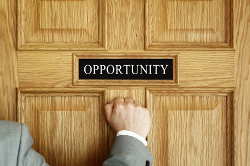 Moving from Secretary to PA is challenging – but rewarding
More and more these days, law firms are depending on the efforts of their highly skilled support staff to get the job done. Gone are the days when the business revolved entirely around the fee earners. This represents a great opportunity for those Legal Secretaries who are thinking about becoming PAs.
PAs form part of the new "super-support" staff in law firms large and small. Positioned between support staff and fee earners, these staff members bring crucial skills to the mix, which enable the firm to work efficiently and profitably. They often take on management and organisation responsibilities so that fee earners can concentrate on practising law. This makes them valuable to law firms: a good PA's services will be well rewarded with salary and benefits, because they are extremely difficult for a law firm to replace. 
The increasing coverage given to the Legal PA of the Year Award shows that the legal profession as a whole recognises that the PA is now an essential role; a good PA is the vital difference between a tempestuous and a smooth project. If you are thinking about moving into this area of work, what skills should you be practising and refining?
First of all, good PAs are great organisers, and proactive organisers. They don't wait for things to fall apart or grind to a halt: they foresee a problem and deal with it before it becomes an issue. They have to be good not just at organising their own work, but the work of at least one fee earner and often quite a few fee earners at one time. They have a good overview of the tasks of their team, their principal and their project, and they can change things when needed.
You will already have seen that to do this successfully requires really good people skills. You need to be able to, when required, explain to fee earners and other support staff that priorities have changed, that things are not going to be done in quite the way that was planned, and get everyone on board. You have to have authority, but tactful and pleasant authority. The fee earners need to have confidence that you know what you are talking about and that you are trying to make things easier for them, not more difficult. If you have been a Legal Secretary previously in the same firm, you are likely to inspire confidence in your abilities because the fee earners know and trust you. 
These days more than ever, good PAs need to be open to new methods of working, including new technologies. Organising diaries is now a highly technological process involving interactive travel arrangements, virtual meetings and the like. When your principal comes to you with their latest tech enthusiasm, you need to be completely prepared to get your head around it and give it a try; if necessary, you need to be able to deliver the bad news that it's not going to work for your team or for this particular project. Being a great PA does sometimes involve telling the truth to the powers that be! You need to be very skilled at showing that your opinion is completely focussed on finding solutions and not just identifying problems. 
It's fair to say that the degree of pressure in the PA role is much greater than for most Legal Secretarial roles, and that's something that many people don't feel comfortable with. As a PA you are definitely part of the team rather than simply being a support for it. The upside of this is that your job satisfaction can increase a hundredfold: you are really taking an active part in the project and you are helping to steer it. On the other hand, when things go wrong, you will have to bear your share of responsibility. For that reason, the PA role isn't for everyone, and you shouldn't feel pressured into moving up into it if you are happy where you are.
You can learn many PA skills while working as a Legal Secretary, but some skills can be harder to practise. Finding meeting venues, connecting technology, and sourcing and planning travel are not tasks that all Legal Secretaries are asked to do. If these are not part of your current work portfolio, it might be worth considering whether or not you should study for a PA qualification. There are lots of great courses around. 
As the legal business becomes more specialised, the opportunities for good PAs are only going to increase. If becoming a PA is something that appeals to you, it's worth organising your first opportunities now and gaining that all-important experience.