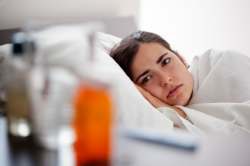 In its autumn 2012 budget statement, the Government announced a 1% increase per annum in the rate of Statutory Sick Pay (SSP) for the next three years. SSP is meant to "provide a measure of earnings replacement for employees who are off work through illness." From 6 April 2013, the SSP is due to rise by 85p, from £85.75 to £86.80 per week. The length of time that SSP will be paid to sick employees has remained at 28 weeks, and in order to qualify for SSP, the employee will need to have been off work for four or more working days. However, the weekly earnings threshold has risen from £107 to £109, meaning that any person earning less than this figure will not be entitled to SSP.
For employees who are off sick, the SSP alone will be insufficient. Of course, there is the possibility of obtaining other forms of income support while in receipt of SSP. For example, employees should apply for Housing Benefit if they are finding it difficult to pay their rent while on SSP. However, because of processing times, many local authorities tend to pay Housing Benefit retroactively, which is of little assistance to an individual who requires an immediate source of income in order to purchase food or medication.
For any employee, a reduction in weekly income to the SSP rate will be difficult. However, for those employees whose weekly income is at or near the weekly threshold to qualify for SSP (£109), the reduction in pay, although it may seem relatively small, can cause a significant difference to their level of comfort and may result in them falling into debt and poverty. Other issues that employees on sick leave have to consider are the possible additional expenses, the most prominent of which is likely to be medication.
Although low-wage workers are generally entitled to free prescriptions, a doctor is unlikely to issue a prescription if an illness can be treated with over-the-counter remedies, and this can result in ill workers having to pay for their medical expenses. Because of these issues, many people in lower-paying jobs are reluctant to take sick leave due to the effects of the drop in income. Those in such a situation may choose to use their holiday entitlements when they are ill, because they simply cannot afford to reduce their income to the SSP level.
The 2010 XpertHR Sick Pay Survey of 160 organisations across both private and public sectors found that the majority of organisations (93.1%) operated an Occupational Sick Pay scheme that was more generous than the rate of SSP. However, the near 7% of employers that do not operate such schemes generally employ the lowest-paid workers, and these are the workers who are more vulnerable to the income decrease when they are ill.
A 2010 survey by insurance company Aviva found that more than half of UK workers could survive financially for only three months on SSP, and that almost one-third would be able to survive for less than a month. The same survey found that two-thirds of people consider financial concerns to be the main reason to return to work as quickly as possible after being off sick.
Although the rise in the rate of statutory sick pay from £79.15 in 2011 to an estimated £88.35 by 2015 will be of great benefit to employees, the level remains too low; employees will still have to worry about their finances during periods of sickness. The corresponding rise in the weekly threshold to avail of SSP is also unwelcome, as it is the most vulnerable of employees who will be affected by this rise.