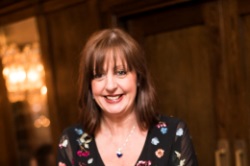 Last November, Joanne Wilson was named Legal PA of the Year at SecsintheCity's PA of the Year Awards 2019. Joanne is a Fellowship Member of the Institute of Legal Secretaries and PAs.
After the ceremony, SecsintheCity caught up with Joanne to learn more about her career to date and her current role at Hall Brown Family Law, plus the advice she has for aspiring Legal PAs.
How did you become a Legal PA?
I became a Legal PA quite by accident – but a very happy one. I had no idea what I wanted to do when I left school and back in the 1980s there was a government funded/subsidised scheme very similar to an apprenticeship called a "Youth Training Scheme" which placed school leavers in jobs on a very low subsidised wage. My mum was one of the YTS tutors, so after two weeks' training on basic office skills with her, I was fortunate enough to be placed with a firm of high street solicitors not too far from home. I stayed training on the scheme with this firm for just under a year before I left at the age of 17 to join a large Manchester City Centre firm as PA to a Partner – this is the firm where I stayed for 28 years before leaving to embark on my present role at Hall Brown Family Law.