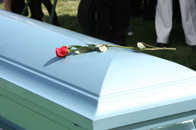 An update on the long-overdue review of the Intestacy Rules
On 29 October 2009 the Law Commission published a consultancy paper reviewing the law of intestacy. The report is the first step to the proposals being formed into a new Bill and then perhaps an Act of Parliament.
A change to the intestacy law is long overdue, as the rules are substantially the same as they were in 1925. Society, of course, had moved on a great deal over that time, both in terms of our finances (we are much wealthier as individuals) and our social structures (people often co-habit rather than marry). Under the existing rules many people do not really understand what will happen to their estate where there is no will. People believe that everything automatically goes to their spouse or partner, but that is not necessarily the case.
Two of the main problems with the existing rules are: