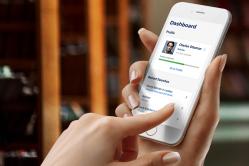 Our industry partner, Simply Law Jobs, has announced that the legal job site is undergoing the biggest transformation in its 18-year history.
Based on in-depth research into the industry, as well as extensive feedback and insights provided by Simply Law Jobs' clients and jobseekers, the site will be relaunched with a brand-new look, new and exciting features, and old favourites that have been updated or revamped.
The job site has been optimised so jobseekers and recruiters can connect in the quickest and easiest way possible. This includes better search filters, enhanced candidate profiles, prompts to provide better job advert descriptions, and an improved candidate management system to manage job applications more efficiently.